It feels like I say this each and every time I make one of these lists, but this year was genuinely a very special one for movies. There was so much incredible art put out by such a wide variety of filmmakers. I don't think I've ever had so much trouble picking my favorites, and I think any of the movies I list below (even the 25-11) would have made my top 10 in another year.
That all said, I'm so excited to be able to celebrate my favorite movies from 2019. So let's go ahead and get right into it!
25. Star Wars: Epixode IX – The Rise of Skywalker
I've made it quite clear that this franchise holds a particularly special place in my heart. It helped shape my imagination as a child and continued to teach me valuable lessons throughout my life. To see this 42 year arch come to a close was an unforgettable experience. I know it is a flawed movie, and I can certainly see why many were disappointed with it. But this is a movie that I accept despite it's flaws because of how meaningful it is to me.
24. Wild Rose
I've been backing Jessie Buckley since I first saw her in Beast a couple years ago. An incredible breakout performance that unfortunately few people saw. Luckily, with Wild Rose, it seems more have caught on to this star in the making. This movie is a beautiful tale of passion, love, and family with a heartwarming message and an ending that will have you in tears. And, of course, I can't go without mentioning the incredible song, Glasgow!
23. Ad Astra
In a year of great Brad Pitt performances, this may very well be his best. James Gray takes an intimate character piece and sets it in the broad reaches of space, making for both a personal but also very thrilling experience. Much of this movie is on Pitt's face, and he carries that weight with immense class, and when Gray (and the exceptional Hoyte Van Hoytema) decide to move the camera, it is to plus us into innovative action sequences that we've ever seen in a movie set in space.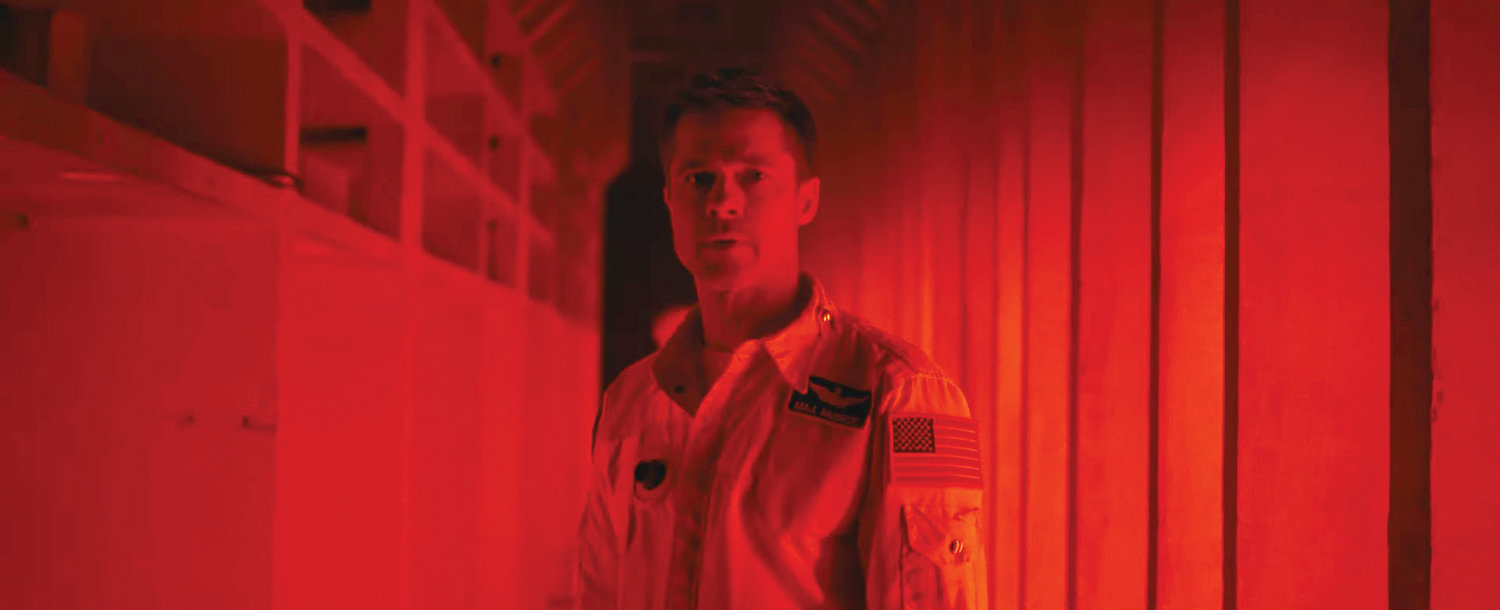 22. High Flying Bird
Steven Soderberg's criminally underseen drama is one of this year's best movies. Exploring the dynamic of players, coaches, agents, and owners in the world of professional basketball, Soderberg takes us behind the scenes of one of today's hottest topics in an incredibly engaging and informative way. What's even crazier, he shot the entire thing on an iPhone! This one is on Netflix now and I urge you all to support it because it deserves your attention.
21. Midsommar
Ari Aster made a statement with his directorial debut, Hereditary, a terrifying, contained family drama. With this followup, he flexes his filmmaking muscles and cements his place among the most exciting up and comers working today. The visuals, the camerawork, the scale, on a craft level alone this thing is impressive. It's elevated to even greater levels by the nuanced storytelling and a forceful lead performance by the incredible Florence Pugh.
20. Joker
I guess this is another controversial pick. Oh well. While not perfect, I think Joker is an astounding piece of filmmaking. Similar to the aforementioned Midsommar, the craft behind Joker is thrilling, immersing you in this version of Gotham in an extremely effective way. Then, of course, you have the transformation of Joaquin Phoenix, whose performance is among his best (which says something, considering he is one of our greatest working actors). Also, Joker has my favorite score of the year, and I wanted to give a massive shoutout to Hildur Guðnadóttir.
19. The Mustang
I've talked quite a bit about the two lead performances in Marriage Story this year. I think Matthias Schoenaerts delivers just as elite a performance in The Mustang. And in her feature directorial debut, Laure de Clermont-Tonnerre constructs one of the most striking and moving character studies of the year. This is one of those emotional roller coasters that left me speechless immediately after, as I sat in my seat in the theater and soaked in everything I had just seen as the credits rolled. The Mustang is a truly beautiful movie.
18. The Peanut Butter Falcon
With shades of Rain Man, this buddy adventure is the feel good movie of the year. This is not the last time I will mention Shia LeBeouf on this list, but the actor I really want to give credit to is Shia's co-star, Zack Gottsagen. While he provides some excellent comedic relief, the actor with Down Syndrome is the heart and soul of The Peanut Butter Falcon, giving the standout performance in a movie that is filled with some incredible talents. Seek this one out, you definitely won't regret it.
17. Marriage Story
I've said it before and I'll say it again, Adam Driver and Scarlett Johansson are all time level great in Noah Baumbach's best movie to date. As heartbreaking as it is uplifting, few movies transition so seamlessly between gut bursting humor and devastating drama. The fight scenes are so raw and real, they will have you sinking into the back of your seat, and by the end of the journey, you will be in tears as Baumbach explores divorce through the lens (and beauty) of love. Another Netflix watch that must not be missed.
16. Rocketman
I love a good musical. La La Land, Moulin Rouge, Singin' in the Rain, they're all right up alley. Rocketman, without a doubt, joins those ranks. There is only one way to tell Elton John's story, and Dexter Fletcher nails it with this fantastical musical. Taron Egerton, who I think we've all known is extremely talented, reaches new heights here with his complex portrayal of the iconic musician. And, he sings all the songs (dare I say, some even better than the originals)! Lastly, Jamie Bell, who plays Elton's long time collaborator Bernie Taupin, should be nominated for an Oscar and it's a shame no one is talking about this performance.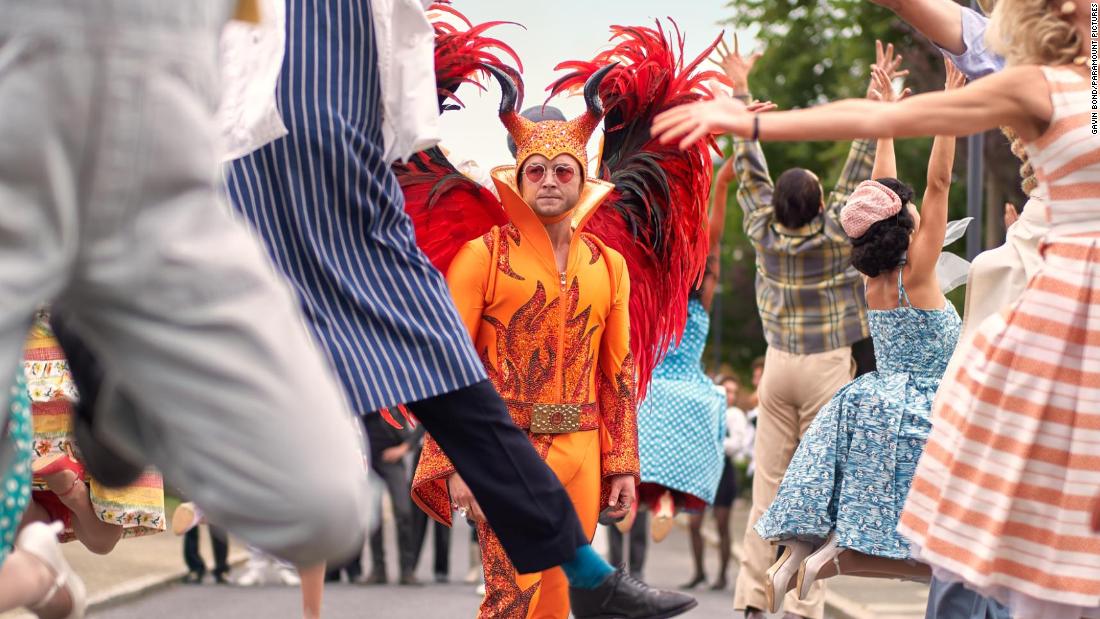 15. Blinded by the Light
A story about a brown guy learning to find his voice as a writer while trying to traverse the traditions and norms of his culture and family. I don't think any movie has ever hit so close to home for me. Bend it like Beckham director Gurinder Chadha captures this experience so vividly, one can only assume that she faced similar trials growing up as her main character, Javed. This movie is hilarious, emotional, and most of all, inspiring, and while I have little prior connection to Bruce Springsteen's music, Chadha opened a new door for me to appreciate his work all while so perfectly showing me a character who I see a lot of myself in.
14. Tigers are not Afraid
Issa Lopez's striking blend of Pan's Labyrinth and Sicario is a masterful genre experiment that shows us the terrifying truth of drug wars through the lens of a fairy tale. It's finds a unique tonal balance between the supernatural and a gritty realness that makes for one of the most unique movies of the year. What may be most impressive, however, are the astonishing performances that Lopez gets from her young actors, most specifically Paola Lara and Juan Ramon Lopez.
13. Dolemite is my Name
Eddie Murphy is back with a bang. In the same vein as Ed Wood and The Disaster Artist, Dolemite is my Name tells the inspirational story of a passionate creative (who may not be the most talented person) who won't let anyone or anything stand in the way of his art. It is the kind of movie that makes you want to get up and make something, no matter the quality or resources available to you. And of course, Murphy is astounding, turning in his best performance since the Oscar nominated Dream Girls.
12. Doctor Sleep
As a new class of horror filmmakers emerges, Mike Flannagan sits near the top. From his innovative home invasion thriller, Hush, to the astounding Netflix series, The Haunting of Hill House, this man consistently delivers win after win, and he continues that streak with his The Shining sequel. Tasked with the difficulty of balancing the book of The Shining with the very different movie, Flannagan finds a clever way to pay respects to both. But what is most impressive of Doctor Sleep is the shared attention to both very human problems and the unflinching brutality of this universe's horrors. A monumental ask that Flannagan hits out of the park.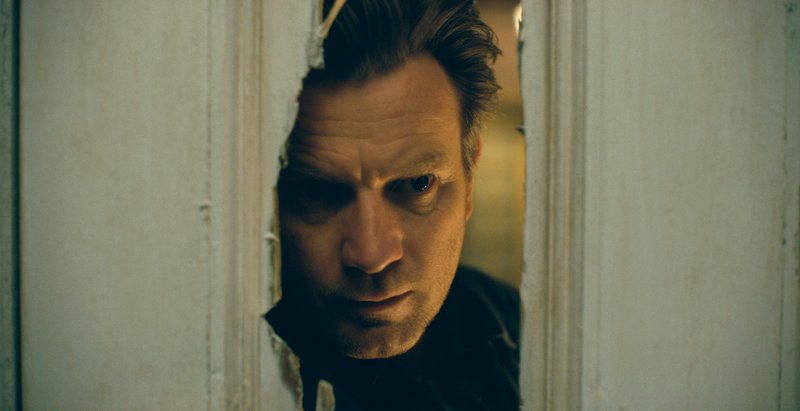 11. Uncut Gems
I have always been a fan of Adam Sandler's more serious work, from Punch Drunk Love to The Meyerowitz Stories, and was recently turned onto the Safdies Brothers following Good Time. This pairing is a match made in heaven. This may very well be Sandler's best work, pairing his unique sensibilities as an actor with the anxiety inducing style of the Safdies. A roller coaster ride for sure, which raises tensions to the highest extremes, making for one of the most thrilling movies of the year. Also, KG giving the best NBA player performance since LeBron in Trainwreck!
10. The Irishman
It feels as if Martin Scorsese's entire career has led to this film. This is one of our greatest directors working with three of the greatest actors ever, each operating at the top of their game. Scorsese's three and a half hour mobster epic is undeniable, bringing together the most elite levels of craft, storytelling, performance, and film making to serve as a reflection on his life and storied career. I have seen this thing twice now, and could watch the entire thing over and over again with exponential rewards, it is absolutely masterful.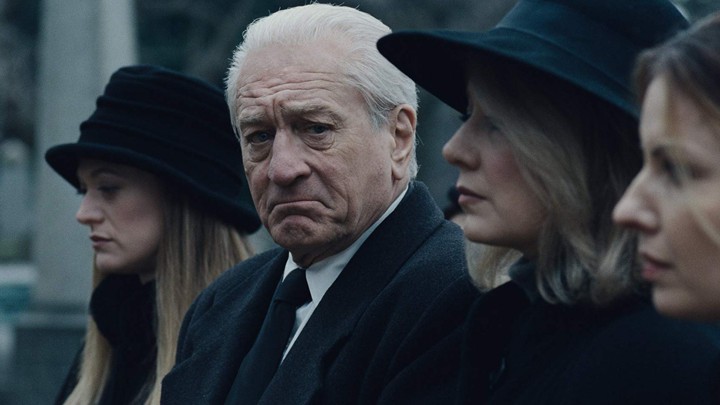 9. Booksmart
Olivia Wilde's directorial debut is not just one of the funniest movies of the year, but one of the funniest of the entire decade! With a perfect mix of subtle yet smart humor and laugh out loud raunchyness, Booksmart is an immediate entry into the essential comedy canon. Beanie Fedstein and Kaitlyn Dever are note perfect, hitting each beat of comedy dead on, while also communicating the years behind their characters' friendship. This is a director/actor(s) pairing that I hope we see more of very, very soon.
8. Knives Out
I stand by my statement that Rian Johnson has not made a bad thing in his career. From Brick to Looper to his episodes on Breaking Bad to even The Last Jedi (gasp), this man is one of our most prized filmmakers. And, ladies and gents, he's done it again with Knives Out. What is so great about Johnson is that he jumps from genre to genre, but is so skilled at putting his own stamp on what he does. With Knives Out, he deconstructs the whodunnit, only to rebuild it in his own clever way. This movie has one of the year's strongest scripts, and is anchored by standout performances (in an all around exceptional cast) by Ana de Armas and Daniel Craig.
7. Jojo Rabbit
Taika Waititi, what a gem. I would only trust material this sensitive in his hands. Telling the story of a Hitler youth who learns valuable lessons from those around him, Jojo Rabbit is extremely sympathetic of its subject matter, appropriately doling out comedy and drama where most appropriate and effective. As he's done in the past, Taika puts us in the vulnerable position of a child, and allows us to grow with our characters as they begin to understand the world around them. This may be Taika's strongest script to, considering the delicate balance of drama and humor that he finds. And a special shout out to his outstanding cast.
6. Honey Boy
When Shia LaBeouf went to rehab a few years back, he was tasked with writing out his thoughts and feelings. What resulted from that exercise was an unfiltered, stunning portrayal of family and redemption. Honey Boy feels like an exorcism of sort, an attempt to cast out the demons that paved a rocky path for a child star, largely produced by his father. It also feels like an appreciation, however, for the experiences that made Shia come out stronger on the other side. So personal a script (written by LaBeouf based on the rehab exercise) directed by the astonishing Alma Har'el, and transcendent performances by Noah Jupe, playing the Shia figure, and LaBeouf, who potrays his own father, makes this autobiography one of the year's most powerful watches.
5. Once Upon a Time in Hollywood
Quentin Tarantino's latest is one of those movies that just sits with you, and grows better with time. Having seen this movie three times now, each additional watch has been a more rewarding experience. While Once Upon a Time in Hollywood is scarce in traditional plot, it makes the nearly three hour runtime feel essential, and you are left wanting to spend even more time simply hanging out with these characters on the backlots of sets or while they run their day to day errands. Similar to The Irishman, this movie feels like a reflection, but it also feels like an appreciation, a love letter to an era that shaped Tarantino. And of course, the final sequence is perfection.
4. Little Women
Greta Gerwig is not just two for two with Lady Bird and Little Women, but in my opinion, she's has only hit home runs in her young directing career. This is an astounding achievement, as Gerwig not only makes this century old story feel fresh and modern, but also relatable and necessary for everyone and anyone. Each character is so well defined, which is extremely difficult to manage when so many different stories are colliding. Gerwig is without a doubt one of the most exciting and innovative new voices in Hollywood, and I cannot wait to see her continue to grow into one of our most storied filmmakers.
3. Waves
This movie held my number one spot for close to two months after I saw it in mid October, and while it slipped a couple of spots in ranking, I still consider it one of the most beautiful movies I've seen recently. It is also one of the most unique movies I've ever seen, in that it feels like it is two movies in one. The first half is a pounding on the senses, beating you down with tension and trauma. The second half is a calming redemption, rebuilding a broken family. The performances are exceptional all the way around, but the standouts are Sterling K. Brown and relative newcomer Taylor Russell, who cap off their archs with one of the most emotionally resonant moments of the year. Waves is a very special movie, and a triumph for Trey Edwards Shults.
2. Toy Story 4
Anyone that knows me knows that Toy Story is my favorite movie of all time. To have seen this franchise grow with its audience has been magical. But when they announced a fourth installment after the perfect Toy Story 3, I questioned why. But now that we've seen Toy Story 4, I understand. This is a movie that we didn't think we wanted, but actually needed. It takes that extra step to bring Woody's story to an appropriate close, showing development and growth in a toy more fully than we see in most humans in film. The script is whip smart, the animation is beautiful, and the ending will have you bawling.
1. Parasite
This is Bong Joon Ho's masterpiece. Parasite is undeniable. What starts as a comedy transitions to a family drama before becoming a heist movie and closes as a horror thriller, all wrapped within social commentary. And it's all seamless. I have not thought about a movie as much as I have Parasite in quite some time. Certain frames are burned into my brain. I'm still unpacking its many dense layers. The cast is pitch perfect. The story is unpredictable. Just when you think you have it figured out, it takes a sharp left and puts you back on the edge of your seat. I love this movie so much and can't wait fore more people to discover it.